Mata Leão from East Coast hardcore veterans Biohazard turns twenty next month. We were going to wait until the date of the original release (June 25th, 1996) to do a retrospective, but several reasons made me write it today instead. For one, the excellent This Day In Metal kinda holds the fort down on same day nostalgia lately. Two, as I write this we are entering Memorial Day weekend 2016 and I can't remember seeing the country so divided in my near 40 years of life.
There's a mildly interesting puff piece I found about how 2016 resembles 1996. The article cites OJ Simpson in the news, Leonardo DiCaprio dating young blondes (yawn), a Clinton campaigning, the X-Files on TV and other relatively trite things as similarities between 2016 and 1996. Personally, I wish more music from 2016 was as socially engaged and rocking as the 4th underrated Biohazard album.
Billy from Biohazard was kind enough to share thoughts when I emailed him about this article:
"An album is like the growth rings of a tree. You can tell what was going on during that time by how strong or close together the rings are, how hard of a winter it was and if there was a fire in the forest that year! Mata Leao was an album we made as a uniformed three piece after we split with Bobby! It was a trying time for us and that era of the band. I'm happy and proud to playing with Bobby again in Biohazard!"
Seems like it isn't Billy's favorite, but nonetheless I have a lot of nice stuff to say about the album BELOW.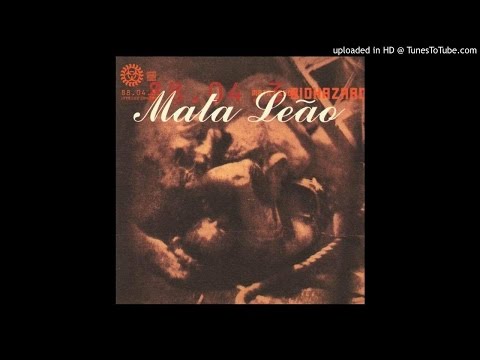 Everyone pretty much agrees Urban Discipline is their classic record. Mata Leão is, believe it or not, my second favorite. Granted, the band was paired down in size and were working with DJ Lethal (which I thought was cool). But there is a lot about this record that avoided the pratfalls of Nu Metal even while it featured a lot of the heavier rap crossover vocal styles from Evan Seinfeld. Can you honestly say though for the time period that "Waiting To Die" doesn't hold up? The album engages the O Zone, depression, crack, crime, the KKK and all kinds of topics. "Competition" is one of the best more punk songs Biohazard ever played, this side of their Bad Religion cover. "In Vain" flirted with alternative rock to mixed results, but it wasn't that bad. There are some cool slower riffs in the song also that hearken to the band's sometimes noticeable Iommi influence.
The production on the record sounds thick, big and still raw with a monster bass tone, dry drums and in your face vocals. The guitar tracks also hit hard even as a leaner trio. The words "mata leão" loosely translate into "lion killer" in Portuguese (also the name of achokehold in Brazilian Jiu-Jitsu). 1:30 on in "Thorn" reminds me of Carnivore and is heavier than almost anything on the S/T Korn debut everyone still gushes over.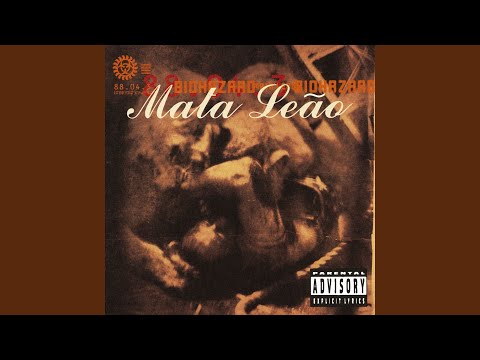 People forget how good the band were, and actually remain, live. They just destroyed places. At one point they were one of, if not the only, band who could go toe to toe with Pantera at their peak live and match them. Even without Evan these days the band remain strong, though it is a shame their last record didn't get a physical Stateside release as it deserved. I think they should get my boy Carl from Painmask (who Joey Z. from LOA produced recently) to replace Scott Roberts. Carl and Painmask and myself on guest co vocals have def covered "Punishment" to a big Poughkeepsie Chance Theater crowd once and it was awesome.
Anyway, Especially powerful these days still is "Modern Democracy" , a super commanding number with a ripping solo section and lyrics about not getting fooled. "Gravity" is super stomping and some of Billy Graziedei's best held out screaming can be heard on both "These Eyes (Have Seen)" and the excellent "True Strength". I dare you to blast this and not feel the adrenaline of "Authority". It is hands down one of Biohazard's funnest songs and has a very funky intro riff to boot.
America is really divided. Captain America is now a fuckin' Hydra Nazi! People actually think Trump is a leader and not aa demagogue?!!!
I remember even after 9/11 when there was a lot of anti-muslim rhetoric my old band DIVEST played CBGB the week it reopened. The mixed race and gender crowd were so awesome and pumped, happy to be alive. Now, people are at one another's throats. Biohazard actually have songs on this record with social messages sorely lacking in much of 2016′s music and the band have always championed multi-culturalism from working with Onyx to …um, ex-member Evan's "film work" with women of many different ethnicities. But in all seriousness…this was a solid effort worth hearing again and being put back in print by some label or another.