Turkish death metallers Carnophage yesterday released their latest track "Resistance Against Mind Clouding Heresy".
"Resistance Against Mind Clouding Heresy" comes off the band's forthcoming album Monument due out on September 23 via Unique Leader Records.
Check out "Resistance Against Mind Clouding Heresy" as well as the previously released "At The Backside Of Our Civilization" here.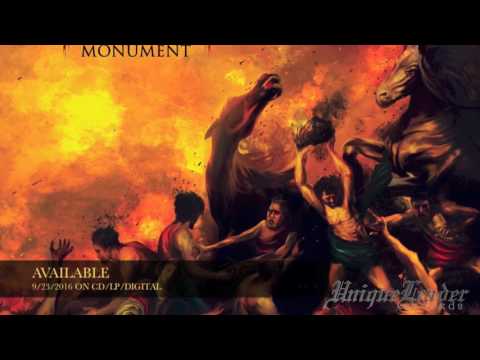 Monument was recorded by Unsal Ozata at Studio Deep (Burial Invocation, Cenotaph, Decaying Purity, Inhuman Depravity etc.), mixed and mastered by Sasha Borovykh at TsunTsun Productions (Cerebral Effusion, Soils Of Fate, Epicardiectomy, Fleshbomb etc.), and comes adorned in the tormented, Baroque-era influenced cover art of Cihan Engin. Boasting an inexorable assault of jackhammering blasts, churning riffs, and inhuman death grunts, Monument is true exercise in controlled chaos and, following an eight-year dormancy, finds the band at the peak of their methodical and unapologetically diabolical ingenuity.
Carnophage was formed in early 2006 and released their debut Deformed Future/Genetic Nightmare in 2008 through Unique Leader Records. The band played numerous shows in support of the record before going on unofficial hiatus. They reunited in 2014 with an updated lineup of bassist Bengi Öztürk, drummer Onur Özçelik (Black Omen), guitarists Mert Kaya and Serhat Kaya (ex Cenotaph), and vocalist Oral Akyol (Cidesphere) and are ready to rumble infrastructures globally with the subterranean sounds of Monument.
More News On Carnophage: