Ottawa metallers Chariots of the Gods are preparing to release their latest studio album Ages Unsung on September 16.
In advance of the release of Ages Unsung Chariots of the Gods have released a teaser video as well as the first single, "Into Oblivion" which features a guitar solo from Pascal Jobin of The Agonist.
Check out both of those videos as well as the track list and album art for Ages Unsung here.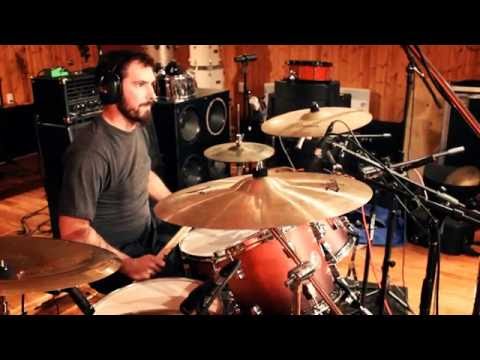 1. Primordial Dawn (1:22)
2. Tusk (4:40)
3. Of Prometheus And The Sacred Flame (3:57)
4. War of The Gods (4:21)
5. As The Sky Falls (4:25)
6. Resurrection (3:46)
7. Through Darkness And Decay (5:50)
8. Into Oblivion (4:40)
9. New World (3:59)
10. Ages Unsung (4:45)
Album Length: 41:49
About Chariots of the Gods:
Blitzing out of Canada's capital with their punishing hard-rock rooted in heavy metal, Chariots of the Gods has-been on one sole assignment since 2007: shredding endlessly in a neighborhood near you.
The five-piece band gave birth to their first EP "Reverence" in 2010. Their first full length album, "Tides of War", was produced by music legend Glen Robinson (Queensryche, Gwar, Annihilator) in 2013.
In 2014, the band went on their first international tour in Cuba and were the first Canadian metal band to do so. Chariots of the Gods are now set to storm the world with the musical assault that is their latest masterpiece: "Ages Unsung".
More News On Chariots of the Gods: