Perhaps the best death metal record yet of 2016 is about an ancient Iraqi library. Word.
"Ancient librarians to the front!!!"
Let's face it, when you think of Death Metal it probably isn't because you are looking to, in the words of Ian Mackaye, "Flex Your Head." These days, however, it is lazy bias to assume every DM band is here to talk about zombie abortions, fucking the guts of Jesus or inciting Nuns to get carnal in the name of the cloven hoofed party starter downstairs. I mean, we have Gigan and Orbweaver getting super experimental and wacky enough to alter the nature of reality itself…and that is just two recent bands off the top of my bald head!
In 2016 it is a relief to find that the more mundane gore traditions of DM have started to be replaced , or at least equalled, by records with smarter themes. A growing emphasis on character depth and psychology has colored horror efforts such as The Walking Dead, A Girl Walks Home Alone At Night or the Henry Hobson Schwarzenegger surprise sleeper hit Maggie (most praise going to the 'thoughtful tone' of the film).
When people think of "smarter" metal they usually are thinking of weird time signature tech prog or djent ala Periphery, Meshuggah or Protest The Hero. Black metal has plenty of weird esoteric or philosophical leanings and takes the cake for more being generally more pensive, isolated and looking within (despite many bands still focusing on military styles and borrowing 2nd wave cliches).
Anyway, Death Metal will always have a place close to the hearts of a certain type of metalhead perhaps even more so than thrash, so it's great to be able to share this list of bands expanding on the template. Let's face it, it was pretty much just Morbid Angel being noticed for this kind of thing (last album notwithstanding), for a long time.
Read more BELOW on a few bands we are psyched on.
1.Gorguts.
Everyone wondered how the Canadian kings of brainier Death Metal would surpass the massive triumph of Colored Sands (the first Gorguts record from Luc Lemay in almost 12 years). Now we have a one song EP called Pleiades' Dust which is simply astonishing. Most bands would give up after creating a milestone like Obscura. You could argue, perhaps unfairly, that Atheist and Cynic tried and evolved admirably but never regained the full swagger of their most celebrated early work. Gorguts, however…dudes are surpassing their past and bulldozing everything in site. Here is a link to a Metal Wani interview w Lemay on why he thinks death metal is the most bold and diverse metal genre and this Noisey piece where he talks about why he wrote about an ancient library. Hey, it is 2016 and people are getting fucking dumber by the secord. I am betting Luc is trying to get us all more educated so he can avoid having tons of loud Americans panicking and moving to the generally more quiet and peaceful Canada if Trump wins.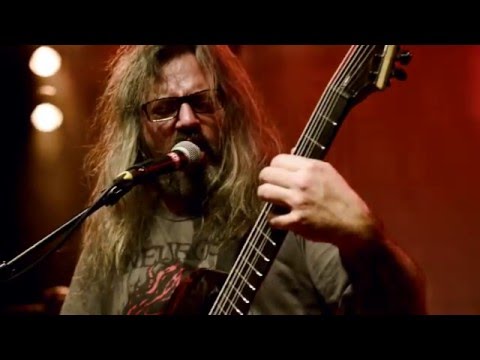 2.Grave Miasma.
Occult dirty tech (as opposed to wanky time bright and shiny tech) death metal grimmers Grave Miasma are evil as fuck sounding. They sound like they are opening an abyss in the back of your skull with every roared vocal, onslaught of riffs or massive black mood cloud their music conjures. Like Gorguts they have some mind numbing parts that make you scratch your head at how they did it, but the band also excel at creating that sort of shit your pants fear inducing adrenaline and disorientation that Portal cornered the market on for awhile. The closest North American band to these guys, in my opinion, would be the also excellent Auroch.
 "Yama Transforms To Afterlife" is a key track on their latest, Endless Pilgrimage.  It sounds like transcending death -also a subject of the epic new triple album from Schammasch Triangle (read my interview on that one HERE). Maybe people are really digging deeper as a reaction to how close to the brink the world seems. I don't know. Whatever the reason, some GREAT art is being made.
These young Norwegians are an exciting and promising bunch who have been at it a fair amount of years now. You can catch them at Hellbotn Metal Fest if you are in Norway this August alongside Alrid from Obliteration's speed/throwback vocal Salvador Metalvador wailing Black Viper side project and a band called Shaving The Werewolf.
Obliteration are dark and dour but their music grabs hold and leaves a lasting impression. The band announced a few months ago they are working on the follow up to the much hailed Black Death Horizon.
Not to be confused with the also awesome as fuck -and more hyped- kinda Motorhead/hardcore of Obliterations from L.A. (who incidentally recently posted an unreleased, more "rock" song called "Echoes" live in Austin, TX).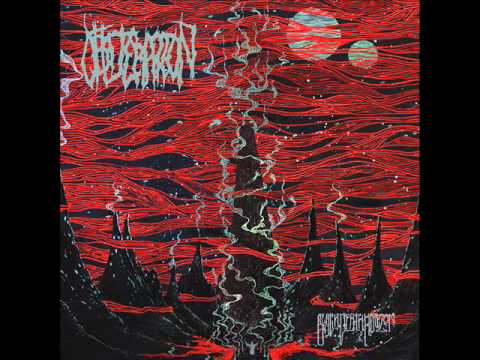 4. Execration.
Fellow Norwegians Execration are, like Obliteration, sons of Northern Darkness who give a shit about keeping metal more interesting instead of, in the words of David Byrne ,"Same as it ever was." 
Their last few records have had some stylistic or tuning shifts, but the band promise a bit of a concise tightening now that they have announced a new deal with giants Metal Blade Records, commenting: "We're really excited to pen this deal with Metal Blade. Metal Blade is a legendary label, with legendary bands and releases from all the way back to the beginning, and joining the ranks is a true privilege. After an eventful year with touring and receiving a Norwegian Grammy Award for our latest album, we are now ready to embark on the next chapter for Execration, and we're confident that Metal Blade is the perfect partner in doing so." 
Fans can expect an array of catchy, complex, prog-infused, intense tracks that will surely garner accolades once again.
5.Gojira. 
I'll always give Lamb of God major props for not only injecting political rage against Bush into the NWOAHM but also for getting mainstream metal kids into the French as fuck Gojira. The band had been touring and working hard before From Mars To Sirius (aka the best album ever) broke them huge for singing about flying whales from outer space. But it wasn't just stoner idiocy. Gojira resonate on a deep frequency that respects nature, stomping and intense groove and a sound like none other.
New album Magma ought to be in heavy rotation already if you are a sucker for getting your face stamped in by brainy themes and  brawny yet mathy riffs and loving it. Joe's voice anchors the band's anthems with the kind of passionate bellow that once made Max Cavalera really stand out.