Joey Jordison (Slipknot, Murderdolls) and Frédéric Leclercq (Dragonforce) have formed a new band; Sinsaenum.
They have already released their first music video, "Army of Chaos".
"Army of Chaos" features Schmier (Destruction) and Dr. Mikannibal and Mirai Kawashima (Sigh) on backing vocals/choirs.
"Army of Chaos" comes off the upcoming self-titled EP, which will be released on June 6, with the full length follow-up Echoes of the Tortured on August 5.
Check out "Army of Chaos" here.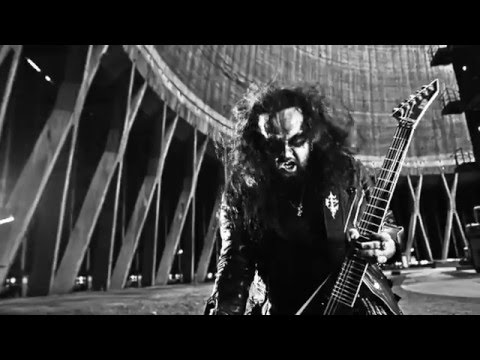 SINSAENUM ARE:
Joey Jordison (ex Slipknot): drums
Frédéric Leclercq (Dragonforce): guitar bass synth vocals
Attila Csihar (Mayhem): vocals
Sean Z (Daath, Chimaira): vocals
Stephane Buriez (Loudblast): guitar
Heimoth (Seth): bass
More News On Sinsaenum: