The easiest criticism of Blind Before I Stop is that it is typical 80′s fare. Labeled most often as a heavy metal album, it seems to incorporate so many tropes of '80′s pop music (music that nebulously traveled around the radio and MTV in the '80′s). It incorporates an instrument that was contentious for use in anything that wanted to pass as heavy metal, the keyboard. Programming  is used on the album as well (the three folks who use keyboards are also credited for programming).
William Ruhlmann, writing a review for AllMusic.com, states that the album emphasizes, "… a heart-stoppingly loud rhythm section (sometimes playing at Euro-disco tempo), icy keyboards in the mid-range, and endlessly diddling high pitched guitar solos on a series of forgettable tunes."
And certainly in this writer's humble opinion the album isn't Meat Loaf's most stand-out album. It fulfilled a contractual obligation with Arista Records and included three singles, including the album's title track. Some are of the opinion that Meat Loaf is a one-hit-wonder. Others are of the opinion that Bat Out of Hell II was at least a come-back (far fewer are as kind with Bat Out of Hell III).
Check out my full retrospective of Blind Before I Stop here.
One truth about Meat Loaf that is evidenced from the very first note of  Stoney & Meatloaf all the way through to the last bellow of Hell in a Handbasket and what will probably be proven true when Braver Than We Are comes out on September 9 (EU) and September 16 (US) is that Meat Loaf is not afraid to take sonic risks, he is not afraid to try things sonically that he has not done before, he is not afraid to surround himself with different folks whose writing and production will result in different sounds. In 1986 and on his fifth studio album (sixth if you count Stoney & Meatloaf) Meat Loaf released an album that, while it may be wrapped up in '80′s cliche and while it was his last album for seven years, before Bat Out of Hell II came out, it was a sound album; enjoyable from start to finish.
To reviewers who get paid to be critics, it may be easy to find ways to be critical of Blind Before I Stop, but to a Meat Loaf fan, I think that if you don't judge it against what you want Meat Loaf to sound like, if you don't judge it against other albums released in the '80′s or in '86, if you don't judge it against other albums in the genre or in the scene, than I think you have to stop and recognize that  this album is pretty good.
Opening with "Execution Day" the album is slow to start. "Execution Day" may not be a song that catches everyone's attention. If a listener is patient, however, they will be rewarded with "Rock and Roll Mercenaries". 'Mercenaries' may be the best blend of '80′s pop and traditional rock and roll that Meat Loaf achieves on this album. The song features Meat Loaf's short-lived working career with John Parr and lyrics that will remind you of "Juke Box Hero".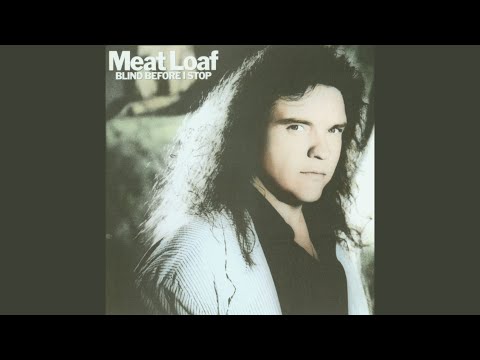 The title track is another stand out number. A head-bobbing number about the passion of playing rock 'n' roll and with Meat insisting, "I'll go blind before I stop! // 'Cause this boy Mama just- wanna rock!!"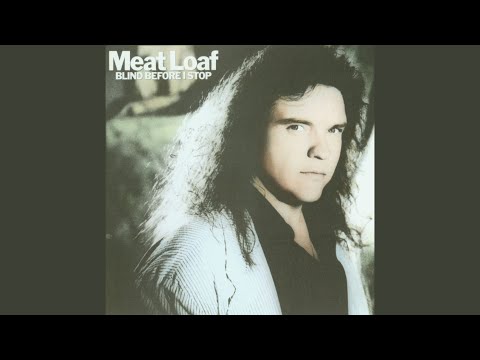 Then there's the closing track "Rock And Roll Hero". Critics may note that it's not a Steinman song, but it is an ephemeral Meat Loaf classic.
"I sold my soul to rock 'n' roll, when it didn't cost a thing // stacks of scratched up 45′s and taught myself how to sing // What does it take to be a rock 'n' roll hero, just like the king // Livin' your life in a blaz of glory, burnin' it up in a smoke filled club // Givin' your soul to the world."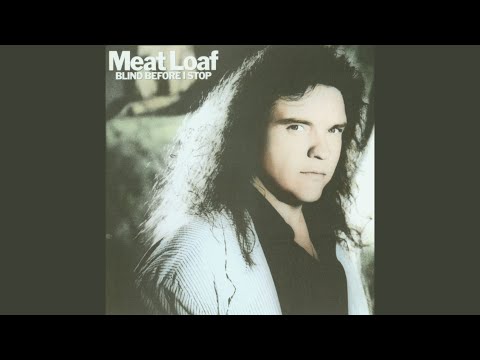 And well, Meat Loaf has always been my rock 'n' roll hero.