Tuscon sludge metallers Methra have released a music video for their song "Hartley's Cult".
Check out a comment from Methra and the music video for "Hartley's Cult" here.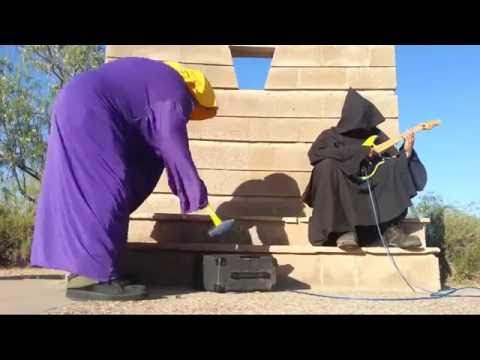 Methra is comprised of two self-proclaimed fat weirdos who believe in making heavy music for heavy people. Drummer Andy Kratzenberg (Godhunter) and guitarist Nick Genitals (Limbless Torso) recorded the bulldozing Acolyte in late 2015 at Arcane Digital (North Side Kings, Unruh, Landmine Marathon) with Ryan Butler who complained of physical and mental anguish due the bands' unorthodox recording demands. The band used only incredibly large speakers to record a behemoth load of sixty-nine guitar tracks – for a total of ten songs that is — including 15″ and 18″ speakers, and a 21″ subwoofer.
More News On Methra: