I usually hate when sites do run downs of "the best albums of the year so
far". No one ever agrees and it is kind of bullshit, since it could be argued
nothing has been out long enough to maybe really settle into the bones and
much great stuff is set to come that could blow up the outside world, so to
speak, and leave you -like many music critics who overthink this shit-
wondering how you will fit all your picks into a small list. As I write this,
for example, I know the new Caina, Neurosis, Crowhurst and SubRosa records
(two of which I've HEARD and would already be on here if they weren't
unreleased yet) are going to push for many a year end list's real  estate hard.
Seriously, Neurosis is gonna fuck my whole list up. I just know it!
But more importantly, ostensibly part of promoting music is to help sell
albums and help bands. Some people write for attention of their own or from a place of
genuine critique as well, perhaps less common these days.
Since my dad passed of cancer last year and my mom's dementia worsened by leaps and
bounds, not only did I spend a while completely losing my shit from stresses
external and internal (some of which I made worse myself) but I have had a
lot of time to overthink the idea of impermanence. I was talking today with
my friend Brett from the indie band Kyle & The Pity Party . He is having
a kid and stressed about the state of the world he is bringing a kid into.
The Brexit situation is scary, culture seems more disposable than ever and
unity and real, lasting communication or healing seems fleeting. But we can't
lose hope in art or our everyday lives.
At the same time, I've been smoking cigs the last few days. I know it is bad
but has been oddly grounding. I think in some ways my dad was lucky to miss out on seeing my mom's
memory worsen and I know I don't want to end up in a care facility someday
near age 80 and fading. You have to do what you can with the time you have
and try and be zen, forgiving and loving to yourself and others as possible.
Make art in conversation with your life and community and hope it isn't all
just going to result in arguments on Twitter.
I've felt very bad at communicating of late and often seriously overcompensated because I've been just plain low. Yesterday though I babysat an ex's daughter and we laughed and laughed and watched the moving animated movie Song Of The Sea I thought about how special a day it was and how you never know how an experience will last or how art can augment that, but you have to put your best foot forward.
We are all looking for meaning at times. Or being nihilists so we can at
least exclaim there is none. Which maybe feels better than actually
"nothing". Do we make art for ourselves, others, both? I was listening to
Exile On Main Street early today and thinking of the swirl of conditions that
led to that album and how unpremeditated and magical a moment it was in music
history. That takes a measure of risk.
I've been celibate most of the last
year coping with loss and bad shit, too rattled to really trust anyone but craving real connection. You have to
find self worth or self esteem within first but art also (maybe) helps. Maybe I write
to nurture that voice inside or, like other musicians, to occupy some space
in the time stream. Is that egotistical or just living? I don't know. But it
is also nice to be startled by a sense of discovery from other's work or
meeting people online who read my stuff or dig some of the same albums.
A lot of bands use up their precious time and resources pushing in one
direction so hard to try to get big that they suck the soul from their work,
live bored 2-d lives or get stuck thinking they know everything and shitting
all over everyone (like the drummer I just had to fire). Or they think there
is no chance and so give up on art, when the first place it should grow is
within oneself.
Here are some of the best records so far this year that have a lot of soul
poured into them. At the end of the day, every work is a reflection in the
water looking back at itself but also shining outward and flowing along. We
all share that and so let's remember to try and breathe life into one
another.
So here are the records I have been digging on the most for rock and metal so far. Hopefully this will make you stoked and not want to drink or that nothing lasts and that endless, jaded banal lists are inevitable on the interwebs. Hails and hugs.
More below.
Melynda Jackson and crew have made a record that will be very hard to knock from closest to my heart this year. It is patient, expansive, adventurous, doomy, melodic, nurturing and resigned all at once. The riffs are huge, the drums sound all encompassing and it is the perfect retreat from the real world while still allowing for feeling the vastness of spaces external and internal. This is just the best fuckin' metal record I've experienced in awhile. Even the proggy parts are more ambitious than pretentious. Kudos.
Fave track: "Hold My Breath" 
Dude, it's a fuckin' Gorguts album about how Islam is neglected as a source of science and other innovation, made earnestly in hopes of promoting more peace in the world and culture exchange. And it fuckin' scorches. The only reason it isn't number one with a bullet is because the Eight Bells record is just so damn good. But you HAVE to own this one.
Fave track: The whole thing is one huge song.
Unquestionably the most evil as well as most rock n roll album of the year thus far, Wildfire finds the Aussies not giving a shit about super fancy cover art over vibes. The music is rip roaring, superbly well executed, dare I say fun?, and also raw as hell. Riff after bad ass riff and plenty a gang vocal to chant as you run free.
Fave track: "Hounds At Ya Back"
This is a very strong release from King Woman's Kristina Esfandiari and was worth the wait. Not exactly "metal" but friggin' Nothing (who I also really dig) are on Relapse and no one has batted an eye, so this is making my list. I'm more into this record though as it just feels so personal, bold, lonely and yet resolved to hold on. It's way deeper than just comfort food and Esfandiari has one of the most compelling voices in music at the moment, elusive and confrontational at the same time. It is more impactful and goes darker but shines brighter than a thousand louder albums this year.
Fave track: "Stranger"
Yo, forget Megadave's Dystopia #makeMegadethgreatagain campaign compared to Vektor. While that album was decent enough considering the hired talent on board and despite how kooky Mustaine can get, the sickest thrash record by faaaaaar so far is from Vektor. Along with VHOL they have totally rekindled the power of weirdo space thrash as a genre where only Voivod and a few others boldly went before for too long. This record is full of some of the most brazenly insane and over the top playing as well as outright passion for metal that you will ever hear. It's a fuckin' total blast and sounds great as well. If you need sick musicianship with a punk rock work ethic and snarled vocals that doubles as great sci fi escapism, this is better than just about anything.
Fave Track: Oh God, it has to be "Ultimate Artificer" for the solo section.
6. Cult Of Luna with Julie Christmas Mariner
Speaking of exploration, Mariner teams up some of the most revered powerhouses in experimental post metal for an unforgettable melding of their best qualities. Cult of Luna remain steadfast devotees to brainy audiophile metal with balls and Julie rises like a fucking phoenix to remind us she can do this whenever she wants, on her own schedule and school the majority of the pack who think too much of themselves instead of pouring it all out. Kick ass stuff.
Fave track: "The Wreck Of SS Needle", of course.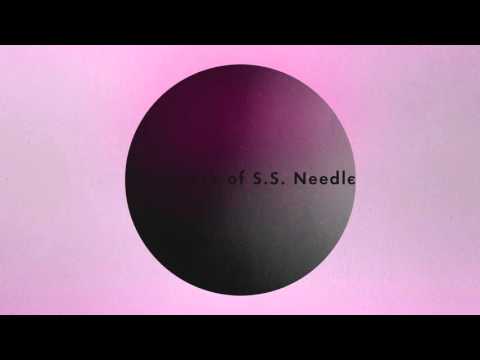 7. Purson Desire's Magic Theatre
All I know is if the new Purson record came out in the 60′s it might have even blown away Surrealistic Pillow. It's friggin' remarkable. The ease the band delivers these tracks is insatiably gratifying. "The Bitter Suite" would be a hella better Bond song than that overrated Skyfall song Adele made. This is like the best acid trip ever, like nothing ever went wrong or if it did you could fix it by blowing on a pinwheel and listening to some keys and a fuzzed out Gibson.
Fave track: Tough call but maybe "Mr. Howard" cuz it is such a kiss off.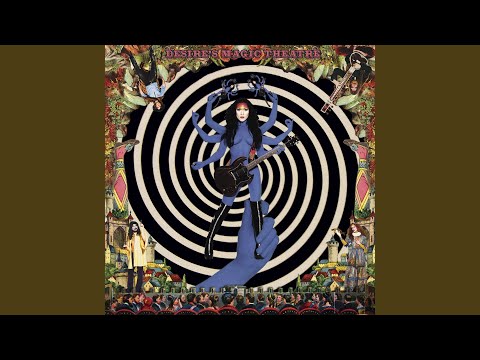 8. Glorior Belli Sundown (The Flock That Welcomes)
This vital French black metal monster is frankly the most hellbent and devoted entry to the genre yet this year,while still remaining interesting. Great songwriting, cool song titles, gorgeous and moody art, fiery performances and overall a great and invigorating experience that makes stepping into the blackness feel liberating. Shout out also to Dark Funeral for their bad ass new record, but this one owns my blackened heart so far.
Fave track: "Satanists Out Of Cosmic Jail"
"Monster At The End" and "You Gotta Believe" are two songs that are so revved up and inspired you can't believe they are such late career Anthrax gems. The whole band rocked their asses off this whole album and every member put in solid performances. Some killer riffs from Scott Ian and Joey nails it on track after track. Frank and Charlie are locked in like they are chained together and new member Jon Donais (Shadows Fall) earns his honorary crown and place in Anthrax history as a valued addition to the veteran team. This album will make you believe in metal's staying power like a motherfucker and appeal to many fans across divisive snobbery or populist lines. It's just damn good stuff.
Fave song: "Breathing Lightning"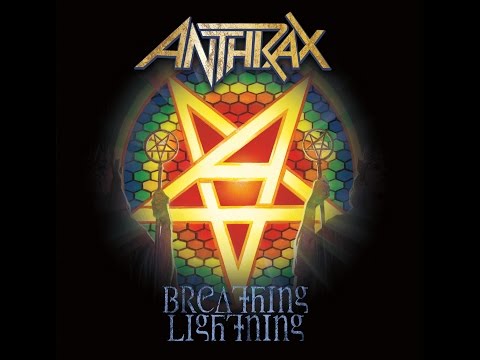 Everyone is raving about the new Nails which is of course super aggro and punishing and pit starting, etc. But the actually MOST pissed off and gnarly, super unsettling and perhaps overall most BRUTAL record thus far is the swaggering and face smashing new Agoraphobic Nosebleed EP Arc. It is an examination of doom as a style, a new thing for this band known mainly for psycho grindcore bursts. It will literally leave you an exhausted puddle of sweat and blood after just a few songs but is nonetheless super satisfying. AN have never sounded this brawny or so unhinged, even at 1/4th their usual tempo.
Fave track: "Not A Daughter", holy shit.
11. The Body/Full Of Hell One Day You Will Ache Like I Ache
Something really shitty and depressing happened the day I really dug into this album for the first time  and I am super edgy about stuff like that, so I probably won't revisit it often. It broke my lately very manic and recently insecure heart and I still feel like shit. Still, this ground shaker needs to be experienced. It's one powerhouse motherfucker of an album. Experimental, hoarse with anguish and overflowing with the excitement of creating and dedication to expanding knowledge of a myriad of subgenres. Not palatable for most casual "hard" music fans in the fucking slightest, hahaha.
Fave track: "The Little Death" 
Life of Agony's leading lady loosens up a little bit, gets more comfortable in her skin and delivers a bedroom record with less pressure but no less heart than the masterful As Much Truth As One Can Bear. Working again with Andy Kravitz but no session band , it features more glorious glam meets  rock, a "Bette Davis Eyes" cover and yet is as emotional and wrenching as anything heavier the artist has done, thus earning a spot here. A record that's make you want to hug someone even as you bleed together. A torch held high for braving connection.
Fave Track: "Life Line Of A Stranger" nails the psychedelic side Mina has flirted with for years.
13. Abnormality Mechanisms Of Omniscience
Boston's Abnormality attack like a focused team with some of the best technical death metal that doesn't suck you can hear these days. The old school tones and grim, black sludgy blood oozing menace of these tracks along with sick growled vocals, dissonant moments and machine gun drumming prove this band is as die hard as their touring habits would have you believe. I can't wait to see them live myself. Fucking bad ass shit.
Fave Track: "Synthetic Pathogenesis" could make both Whitechapel AND Cannibal Corpse fans question who their top dogs are.