Denver thrash maniacs Havok have released a new music video for their song "From The Cradle To The Grave."  The video was filmed by Roy Warner in Detroit during the band's recent tour with Skeletonwitch, and the song is taken from their EP called Point Of No Return and released under Candlelight Records.
To check out the video click right here.
When asked about the lyrics and theme of "From The Cradle To The Grave," Havok vocalist/guitarist Dave Sanchez stated:
"'From The Cradle To The Grave' is about America's first serial killer, H.H. Holmes. In the late 1800s, in Chicago, Holmes built a hotel specifically with murder in mind. It included doors that opened up to brick walls, staircases that lead to nowhere, and one-way rooms that once you entered, you never came out. He was a religious man and firmly believed that since he was born, the Devil was at his side. That being said, bang your head."
Havok are about to embark on a short tour with Goatwhore and The Casualties which you can find dates/venues and all the rest for with the video.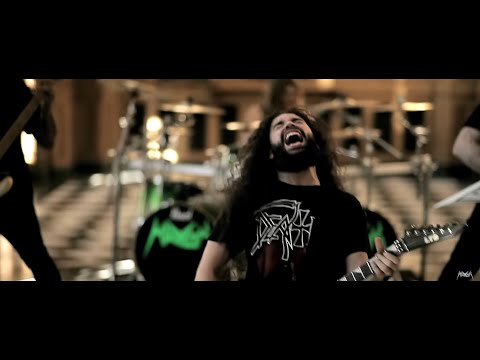 Havok Tour Dates:
4/01/2013 Launchpad – Albuquerque, NM
4/02/2013 Rocky Point – Tempe, AZ
4/03/2013 The Observatory – Santa Ana, CA
4/04/2013 The Vex – Los Angeles, CA
4/05/2013 Cheyenne Saloon – Las Vegas, NV w/ Goatwhore only
4/06/2013 The Oakland Metro – Oakland, CA
4/07/2013 The Alley – Reno, NV
4/08/2013 The Branx – Portland, OR
4/09/2013 Studio Seven – Seattle, WA
4/11/2013 The Venue – Boise, ID w/ Suffocation, Exhumed, Jungle Rot, Rings of Saturn
4/13/2013 In the Venue – Salt Lake City, UT w/ Suicidal Tendencies