Wisconsin death metal quartet Jungle Rot have released a video for the song "Blood Ties".  The song is taken from their 2011 Victory Records release Kill on Command and is the second video they have released for one of its singles.
Perfect timing on the video release by the way, seeing as they just began a tour with Deicide and Abigail Williams.
You can check out the tour dates and the new video for "Blood Ties" here.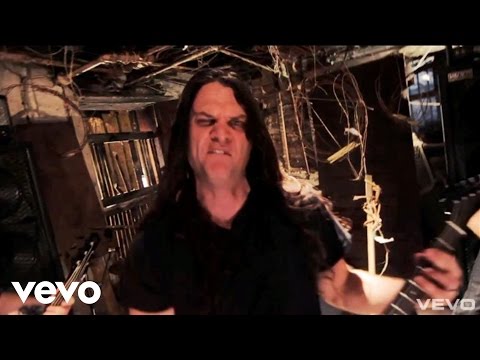 Jungle Rot, Deicide, and Abigail Williams tour dates:
03/06/12 –Toronto, ON @ Opera House
03/07/12 –Rochester, NY @ Montage Music Hall
03/08/12 –Cleveland, OH @ Peabody's
03/09/12 –Detroit, MI @ Blondie's
03/10/12 –Chicago, IL @ Reggie's Rock Club
03/11/12 –Mankato, MN @ What's Up Lounge
03/12/12- Winnipeg @ Osbourne Village Inn
03/13/12 –Regina, SK @ The Exchange
03/14/12- Edmonton, AB @ Starlite
03/15/12 –Calgary, AB @ Dickens Pub
03/16/12- Kelowna, BC @ Rutland Centennial Hall
03/17/12 –Vancouver, BC @ Rickshaw Theater
03/18/12 –Seattle, WA @ El Corazon
03/19/12 – Portland, OR @ Hawthorne Theater
03/20/12 –San Francisco, CA @ The Grand Ballroom at the Regency
03/21/12 –West Hollywood, CA @ House of Blues
03/22/12 –Flagstaff, AZ @ The Orpheum Theater
03/23/12 –Salt Lake City, UT @ The Complex
03/24/12- Denver, CO @ Bluebird Theater
03/26/12 –Dallas, TX @ Trees
03/27/12 – Austin, TX @ Emo's
03/28/12 –New Orleans, LA @ The Hangar
03/29/12 –Orlando, Fl @ Club Firestone
Jungle Rot headlining dates:
03/31/12 –Baltimore, MD @ Sonar
04/01/12 –Fredrick, MD @ Café 611
04/02/12 –Trenton, NJ @ Championships
04/03/12 –Albany, NY @ Bogie's
04/04/12 –Hampton Beach, NH @ Wally's Pub
04/05/12 – Buffalo, NY @ Broadway Joe's
04/06/12 – Portage, IN @ Camelot Hall
04/07/12 –Crest Hill, IL @ Bada Brew