Florida heavy metallers Nonpoint are preparing to release their latest album The Poison Red on July 8 via Spinefarm records.
The Poison Red is the follow up to 2014′s The Return.
In preparation for the release of that album Nonpoint have released a lyric video for their song "El Diablo".
Check out the "El Diablo" video and Nonpoint tour dates here.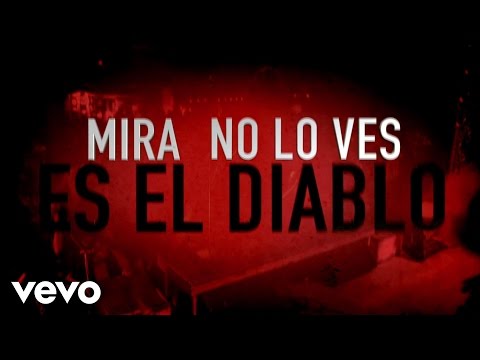 Jun 30: Thompson House – Newport, KY (Headline Show)
Jul 01: The Manchester Music Hall – Lexington, KY (Headline Show)
Jul 02: Hard Times – Fredericksburg, VA (With Buckcherry)
Jul 03: V Club – Huntington, WV (Headline Show)
Jul 07: The Apollo Theater – Belvedere, IL (With Buckcherry)
Jul 08: Big Shots – Valparaiso, IN (With Buckcherry)
Jul 10: Frankies Inner City – Toledo, OH (Headline Show)
Jul 13: George's Majestic Lounge – Fayetteville, AR (Headline Show)
Jul 14: Diamond Ballroom – Oklahoma City, OK (With Buckcherry)
Jul 19: The Cone Denim Entertainment Center – Greensboro, NC (With Buckcherry)
Jul 20: House of Blues – Myrtle Beach, SC (With Buckcherry)
Jul 22: The Bottle & Cork – Dewey Beach, DE (With Buckcherry)
Jul 23: Quaker Steak and Lube – Sharon, PA (Headline Show)
Jul 24: Rams Head Live! – Baltimore, MD (With Buckcherry)
Jul 26: Hooligans – Jacksonville, NC (With Buckcherry)
Jul 28: Phase 2 – Lynchburg, VA (With Buckcherry)
Jul 30: Club Fever – South Bend, IN (Headline Show)
Aug 05: The Machine Shop – Flint, MI (Headline Show)
Aug 06: Home Bar – Arlington Heights, IL (Headline Show)
Aug 09: District Bar and Grill – Rockford, IL (Headline Show)
Aug 10: Opinion Brewery – Newport, MN (Headline Show)
Aug 12: Iron Horse Saloon – Sturgis, SD (With In This Moment)
Aug 13: Bourbon Theater – Lincoln, NE (With In This Moment)
Aug 14: The Brady Theater – Tulsa, OK (With In This Moment)
Aug 16: Minglewood Hall – Memphis, TN (With In This Moment)
Aug 17: Cannery Ballroom – Nashville, TN (With In This Moment)
Aug 19: Express Live – Columbus, OH (With In This Moment)
Aug 20: Pierre's Entertainment Center – Fort Wayne, IN (With In This Moment)