So, with this post I officially crack 1500 posts for this humble metal blog, and I gotta say I'm pretty chuffed at the state of metal.
This is a great time for heavy rock that absolutely decimates. From The Body/Full Of Hell record to Lord Dying's continued onslaught to Hark, Torche, Turbid North…the list goes on and on. Bands are really trying hard. Even with the sad news of Kylesa taking a hiatus, we've got some great bands ready to keep the volume up and the riffs thick and syrupy with distortion.
One band that is due some serious love is the Prosthetic Records act North from Arizona (though they also are pretty turbid sounding). Their meat and potatoes bulldozer rock is no joke, but the band have some mathy guitar tendencies as well ala the shimmer atop the sludge of earlier Mastodon that keep your ears guessing what is coming next.
Being the first video to feature live performance and staged footage, the trio jested "We've never been a band that featured ourselves or our image up front, so now the world gets to see how strange we look! " They continued to reveal the story behind choosing "Primal Bloom" as the video's track stating, "The song itself is one that we singled out, pretty much immediately after it's conception, that was something different for us… something more raw and powerful. From the first time practicing it, we already had visions of a music video behind it. It's something that will pull in someone who has never listened to us before and when they hear it, they will want to hear more."
The band have shared the stage with He Whose Ox Is Gored, Pelican, Alcest, Red Fang and more. They are even headed to Europe imminently with the dreamier Rosetta.
"We're ecstatic to go to Europe with our long time friends Rosetta! We first toured with Rosetta back in 2008 on the East Coast and they were very welcoming, awesome guys to tour with", proclaimed NORTH, "It's always been one of our biggest goals to tour the European continent,now that we're finally achieving that goal it's a huge milestone for the band and gives us something tangible to build on. The way is lit."
Directed by Mac Lawton (YungMac Films), watch the new music video for "Primal Bloom" streaming below.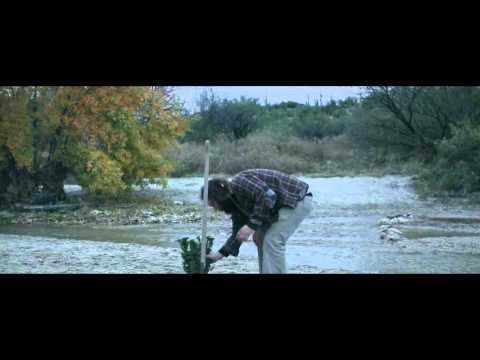 Euro Tour Dates for June with Rosetta BELOW.
6/21 Brussels, BE – Magasin 4 ^
6/22 Essen, DE – Panic Room ^
6/23 Berlin, DE – Tiefgrund ^
6/24 Gdansk, PL – B90 ^
6/25 Warsaw, PL – Hydrozagadka ^
6/26 Wroclaw, PL – Firlej ^
6/27 Vienna, AT – Arena  ^
6/28 Budapest, HU – Durer Kert ^
6/29 Cluj Napoca, RO – Shelter Club ^
6/30 Bucharest, RO – Control Club ^
7/1   Istanbul, TR – Peyote Club ^
7/2   Sofia, BG – Mixtape 5 ^
7/3   Skopje, MK – Havana ^
7/4   Beograd, CS – KC Grad ^
7/5   Zagreb, HR – Mocvara  ^
7/6   Bratislava, SK – Fuga ^
7/7   Innsbruck, AT – Pmk ^
7/8   Feldkirch, AT – Graf Hugo ^
7/9   Lucerne, CH – Sedel ^
7/10 Lausanne, CH – Porno Diesel
7/11 Marseille, FR – Le Molotov ^
7/12 Toulouse, FR -Le Saint Des Seins ^
7/13 Bordeaux, FR –  Void ^
7/14 Nantes, FR – Le Ferrailleur ^
7/15 Paris, FR – Espace B ^
7/16 London,  UK – The Underworld ^
7/17 Rouen, FR – Hipster Cafe ^
7/18 Bocholt, BE – JC De Kouter ^
7/19 Utrecht, NL – dB's ^
7/20 Koblenz, DE – The Jam Club ^
7/21 Leipzig, DE – Werk 2 ^
7/22 Rokycany, CZ – Fluff Fest ^
7/23 Karlsruhe, DE – Das Fest ^
7/24 Egna, IT – Neumarkt @ Point Club ^
7/25 Tolmin, SL – Metaldays Fest
7/26 Wiesbaden, DE – Schlachthof  ^
^ with Rosetta