Wisconsin metallers Product of Hate have released a music video for their song "… As Your Kingdom Falls".
About the video, front man Adam Gilley comments:
"We decided to put together a live video using footage shot during our spring tour with Mushroomhead. Set to a fan-favorite track from our debut album, this video gives viewers an idea of the energy that we bring to the stage each and every night, especially for those who have never seen us live. Product of Hate is a band that is all about the live concert performance. It's very important to us to make sure that we are giving the fans what they deserve – a killer show, whether we're playing in front of 50 people or 5,000."
Product of Hate will be heading out on the road with Hammer Fight on September 28.
Check out the "… As Your Kingdom Falls" video and Product of Hate tour dates here.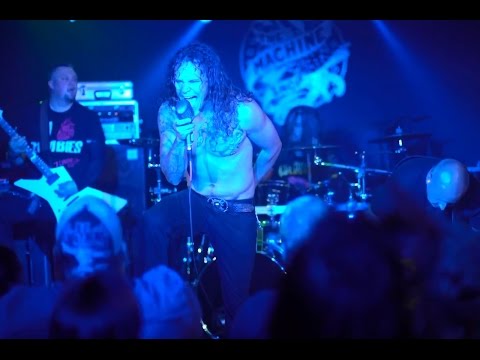 HAMMER FIGHT / PRODUCT OF HATE:
9/28: Queens, NY @ Blackthorn 51
9/29: Revere, MA @ Sammy's Patio
9/30: Fords, NJ @ J.R.'s Pub
10/1: Peterborough, NH @ Wreck Room
10/2: Providence, RI @ Dusk
10/3: Womelsdorf, PA @ Chug N Swig
10/4: Pittsburgh, PA @ Hard Rock Café
10/5: Richmond, VA @ 25 Watt
10/6: Washington, DC @ The Pinch
10/7: Frederick, MD @ Café 611
10/8: Clarksville, TN @ The Warehouse
10/9: St. Louis, MO @ Fubar
10/11: Cincinnati, OH @ Mad Frog
10/12: Akron, OH @ The Empire
10/13: Westland, MI @ The Token Lounge
10/14: Chicago. IL @ Cobra Lounge*
10/15: Racine, WI @ Route 20 Outhouse*
*Jungle Rot Headlines
More News On Product of Hate: