Swedish death metallers Usurpress have premiered the video for their latest song "Beneath The Starless Skies".
"Beneath The Starless Skies"  comes off the band's upcoming album The Regal Tribe due out on September 23 via Agonia Records.
Vocalist/Lyricist Stefan Pettersson discusses the process that went into creating The Regal Tribe:
"We decided early on to discard the traditional way of songwriting/arranging and compose The Regal Tribe one piece at the time, starting with the first riff in the first song and ending with the last riff in the 10:th song. That way we hoped to avoid the album becoming repetitive and stale and instead more fluent and powerful. Listening back to the finished album, I'm convinced we did the right thing. This is the album we have always sought to do. Although we are very proud of all our previous works, we never look back. Dwelling on the past does not interest us at all. We started to write The Regal Tribe a couple of weeks after Ordained was released and we started to draw up the blueprints for our next album before we started to record The Regal Tribe. This is how we do things, we don't wait for inspiration, we get inspiration from creating"
Check out "Beneath The Starless Skies" as well as "Across The Dying Plains" and check out the album art and track list for The Regal Tribe here.
Stream "Beneath The Starless Skies" via Cvlt Nation here.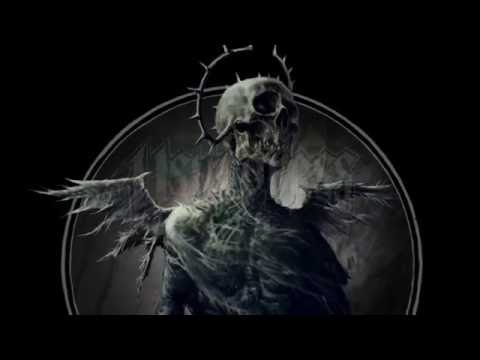 Track listing:
I: Beneath the Starless Skies
II: The One They Call the Usurpress
III: Across the Dying Plains
IV: The Mortal Tribes
V: The Halls of Extinction
VI: Throwing the Gift Away
VII: Behold the Forsaken
VIII: On a Bed of Straw
IX: The Sin that Is Mine
X: In the Shadow of the New Gods
More News On Usurpress: