Polish extreme metal overlords Behemoth have checked in from the studio with a video this time (after releasing pictures earlier this month).  The band entered Hertz Studio in Poland at the end of February and are planning for a later summer release.  The album will be released via Metal Blade in North America and Nuclear Blast in Europe.
To check out the update and some statements from the band click right here.
This upcoming album will be Behemoth's tenth overall and the follow up to 2009′s Evangelion. Since that release frontman Nergal has released a biography with plently of entertaining trailers to go with it, been formally charged with blasphemy in Poland, played a Nazi in a movie, and been part of a custom Behemoth motorcycle.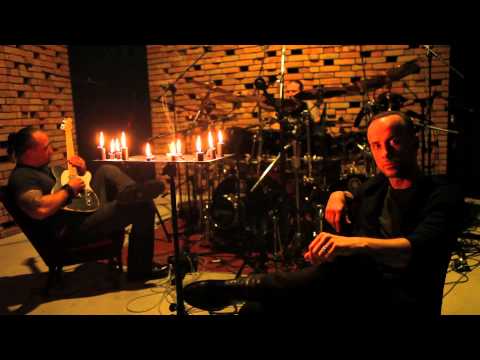 Frontman Nergal recently had the following to say about the recording process for this album:
"I'm really thinking about my record. I'm dreaming my record, I'm eating my record, I'm shitting my record… I mean, everything just comes to the same thing: this artistic release that's gonna take place in the fall next year. That's the plan. We already made a rough plan. We should be entering the studio in late February. We're demoing stuff now. It's actually a rehearsal studio. So this is a thing we've never done before: we get into the studio, we set up the equipment, and we just play. And we record stuff. So it's very creative. It's new and it's different energy, too. I mean, we still use our rehearsal room, but it's good to change the environment. And then in January and February, we decided to move to Warsaw to work on the record. It should be very stimulating; this change of rooms and change of cities, it can be very stimulating. But we've got plenty of stuff written already; I'm guessing 30 or 40 minutes of music is done. But I keep on writing. I'm so hyped and I'm so into delivering new stuff. I have this thought: every time I come up with a new theme or a new song idea, I think it's actually better than the one before. So I hope that this process stops at a certain point and I'm, like, 'OK, over. This is it. We're working on this bunch of songs and that's it.' Because this way I can go on forever."